These planning this great day at the altar, and is every woman's dream, should be beautiful memories of that time. Why not involve your pet or your boyfriend's taking the engagement rings, walking down the aisle?
WEDDINGS – DOGS
Today, celebrities began to involve their pets in the most unforgettable time of your life on your wedding day. If you want to share your happiness with your friends and family, inviting them to this ceremony, then it is to imagine that mat's tender look to be part of this great event.
PAGES, DOGS, AND TRADITIONS
WEDDING – GARLANDS AND DOGS
Traditions have been passed down from generation to generation, may differ depending on the culture. However in the majority of weddings, have been the traditional pajecitos carrying the arras and rings, pads to the pews of the bridesmaids with baskets full of petals to shoot where you will pass the bride and groom.
TRADITION – WEDDING, PAGEBOYS, PETS
At the time of planning a wedding, all with the best of purposes say and others dare to bet that both the bride and the groom will follow their advice. It's your wedding! and it should be unforgettable for both.
BEST ATTIRE FOR WEDDING
You already know what style of dress wear, headdress and flowers. Even your fiance already has his costume, conventional or different; and best of all, following the wishes of both is that have coached that beautiful chubby that wins the hearts of their masters, being faithful and giving a lot of licking to express his love and faithfulness.
CANINE PAGE – MATRIMONIAL ALLIANCES
Matrimonial alliances, which both have chosen Jorge Juan Jewelers Madrid can be secured to your dog 's collar in their respective cases.
ALLIANCES – PADS-
Another idea is to make them in pads and placed in the attire of your faithful pajecito. GEMSTONES, and training
GARLANDS of wedding – page & mascot
Some months ago, my brother asked me to accompany him to a training Club for dogs, I surprised quite why Beowulf, his dog, a furniture Sharpei, is obedient and very gentle. Along the way told me that we would spend a unique store, Jorge Juan Jewelers Madrid, to see the different styles of commitment rings, diamonds and rings for anniversary with the beauty of gemstones: rubies, sapphires, emeralds.
TRAINED PAGE – WEDDING
You can imagine, my mind began to fly, 4 gems! sapphires, diamonds, rubies and emeralds… Perhaps I heard well my brother saying that Balto and Starlight, pets his girlfriend, would be who would take these jewels in the upcoming wedding of them.
BEAUTY DOG PAGE
Our mother and mother-in-law, stick the cry in heaven seeing the spoofed pajecitos; not to mention that great-grandmother will be delighted with the furry especially if its Princess, an Old English Terrier, can follow freely.
The advantage is that being a small wedding, also will be considered to the little ones of the family to walk alongside the pet to the altar. If you like this idea, and no little ones for traditional pages, now already you know that your love ahulladores will make an excellent paper. Look at the photographs and discover that they can carry well.
If you liked our tips and fashion advice , don't forget that you can visit us on our page your fashions. You hope.
Gallery
17 Best ideas about Dog Ring Bearers on Pinterest
Source: www.pinterest.com
1000+ images about Glamorous Pets on Pinterest
Source: www.pinterest.com
When Rover Is the Ring Bearer
Source: www.earthintransition.org
Real Wedding Planning Strategies: Pets in the Wedding …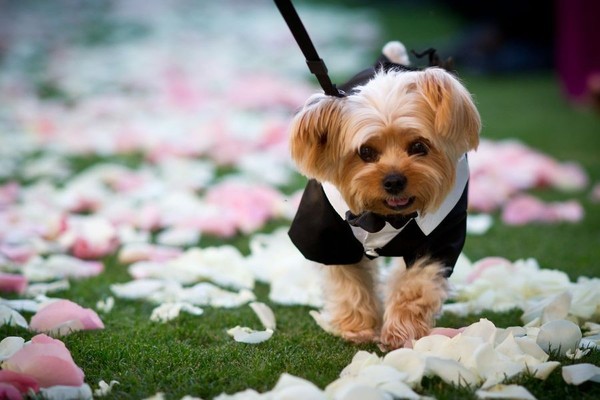 Source: traciedomino.com
14 Awesome Ways To Include Your Dog On Your Big Day
Source: barkpost.com
14 Awesome Ways To Include Your Dog On Your Big Day
Source: barkpost.com
Dogs Dress in Suits to be Gentlemen
Source: www.wishforpets.com
Happy Tails: Aspen, Chloe and Bella
Source: www.dailydogtag.com
7 WAYS TO DRESS YOUR DOG FOR YOUR WEDDING …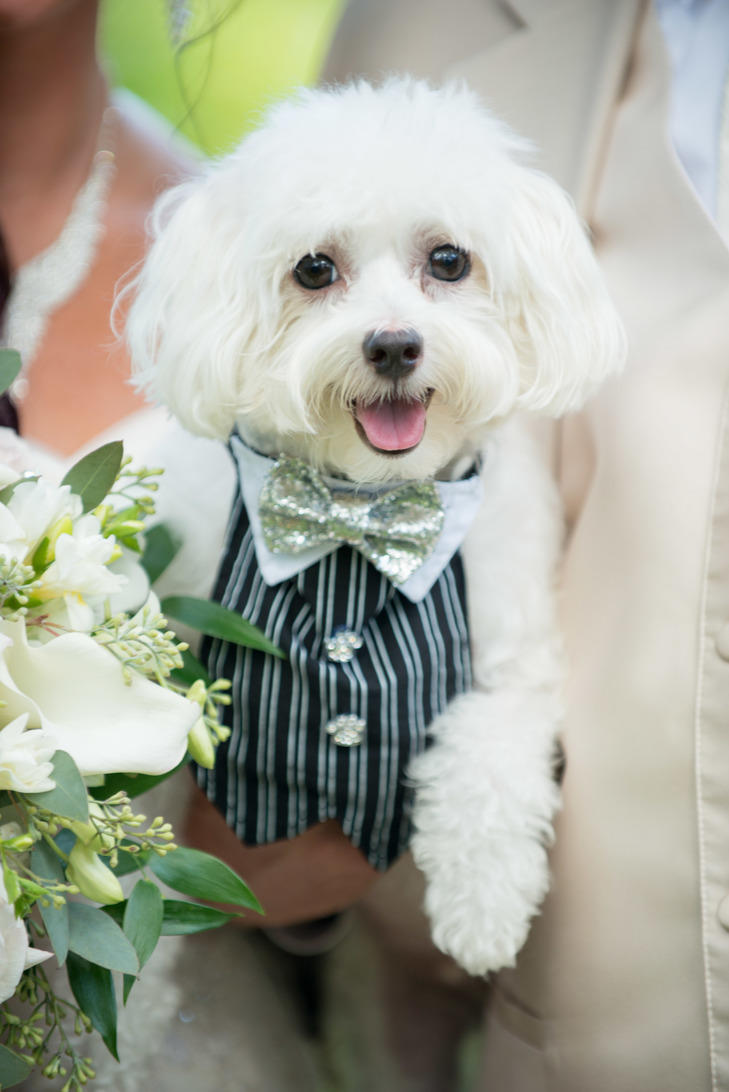 Source: www.socialandpersonalweddings.ie
54 Photos of Dogs at Weddings That Are Almost Too Cute for …
Source: www.deerpearlflowers.com
Top 5 Tips for Pets at WeddingsIvy Ellen Wedding …
Source: ivyellenweddinginvitations.co.uk
Wedding Reception Decoration Ideas, Wedding Reception …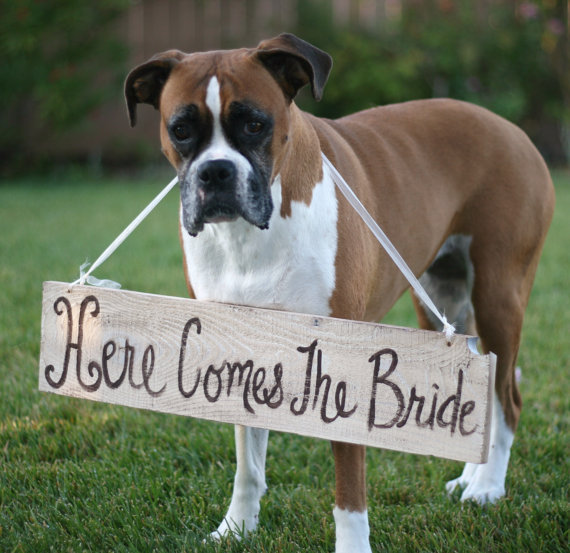 Source: www.outdoor-wedding-ideas-and-planning-guide.com
Chic Alternatives to the Traditional Ring Pillow
Source: bridalmusings.com
dogs in weddings
Source: bridesmaidtrade.wordpress.com
Top three ways to integrate your dog into your ceremony …
Source: www.pasteldress.com
18 best images about Dogs in weddings on Pinterest …
Source: www.pinterest.com
4 Ways to Include Your Dog in Your Wedding
Source: thepinkbride.uberflip.com
Here Comes the…Dog?
Source: dogisgood.wordpress.com
New Does Wedding Band Go On before Engagement Ring …
Source: matvuk.com
54 Photos of Dogs at Weddings That Are Almost Too Cute for …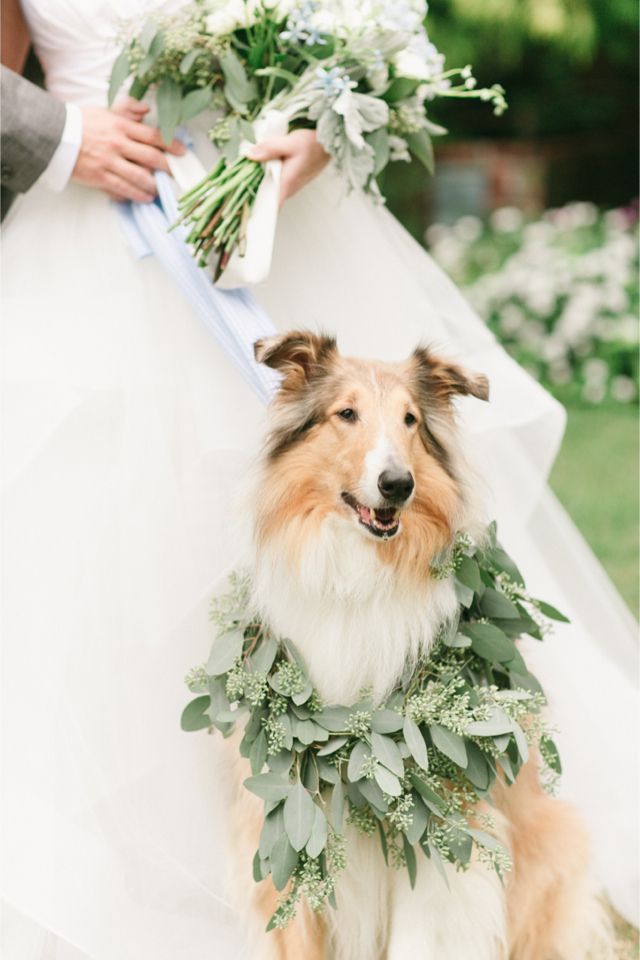 Source: www.deerpearlflowers.com