You want nothing more, than that the eyes of your loved one with the Christmas tree to the bet? Surprise them with a memorable gift. Best in the festive and feminine color red.
Christmas Heart Ring
The gemstone tourmaline is considered stone of the Rainbow, because he has a great variety of colours. Depending on the incidence of light, he can shine in different shades. Especially popular, he is suitable as a piece of jewelry in festive Christmas colors green and red.
The "Loved Ring" in 18-carat Rose gold with a beautiful heart of Red tourmaline is a distinctive gift, ideal if you want to give a special piece of jewellery for Christmas. The romantic Chandelier earrings in 18 carat Rosé gold with 8 red tourmalines and 2 times 5 aquamarines are apt to.
Unique Flower Pendant in Red and Gold Christmas
If you rather want to give away a playful piece of jewelry that is at the same time loving and individually designed, is offered a trailer with 5 tourmalines and a brilliant cut diamond. The five faceted gemstones are attached to a pendant made of 18-karat Rosé Gold Flower. Through the five petals to make the "Flowers" pendants according to your ideas in a lively piece of jewelry: with five deep red gemstones or with different red shades of the tourmaline.
Gems Individually Or For Unique Christmas Gifts
A further charming gem in natural red-orange is the spinel, such as in a drop cut. As round, faceted gem, he is an eye-catcher in combination with a simple elegant ring band and looks very festive. You can get the spinel with different colours and forms of cut according to your wishes. The gem in a high quality in a Ruby-like deep red – an individual, precious and unique gift is highly sought after.
The Ruby is known for its intense red and is one of the most sought-after gemstones at all – jewelry pieces achieve rubies record prices at auctions. Make your sweetheart a generous Christmas gift, such as, for example, a round cut Ruby in a medium-dark and lively red tone with 1.83 carats.
If you want the gem rather than piece of jewelry – for example in a ring cool-verschenken a fine diamond ring with a Diamond track 18-karat white gold, is staffed with 12 small rubies. With its modern design fits the exquisite ring for every occasion. An another gem in a festive red color is Garnet. In the model of Prague , he is drawn in the Halo theme into a ring rail with 12 page diamonds and 20 diamonds in the district. So the gems are particularly accentuated. With this extraordinary piece of jewelry, you can make your loved one a romantic gift of a special kind!
Christmas Fancy in Purple
If you prefer a fancy red tone instead of the classic medium to deep red, wrong exactly with the Rhodolite . The solid solution between the Pyrope and Almandine is named after its purple color. His color diversity ranges from pink to dark red with nuances in the violet or Raspberry. Beautifully accentuated he comes diamonds in a round cut embedded in a golden ring band in Rosé gold. With its flashy colors, the Rhodolite is a charming and elegant gemstone which gives it that special something every piece of jewelry.
Gallery
Items similar to Christmas Stocking Earrings, Red and …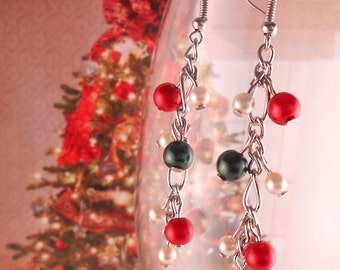 Source: etsy.com
Red and Green Crystal Festive Earrings with Pearls …
Source: www.artfire.com
Red Gold Festive Holiday Earrings Red Crystal Pave Disco Ball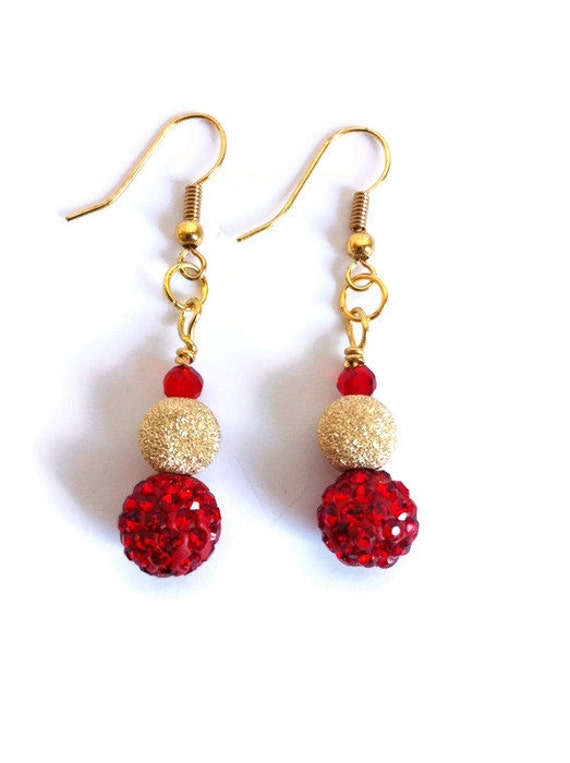 Source: www.etsy.com
Christmas Bell Hoop Earrings
Source: www.jodyshop.com
Amazon.com: Christmas Bell Hoop Earrings
Source: www.amazon.com
Xmas bauble earrings. Festive red ball and green bow …

Source: www.ebay.co.uk
tinassedona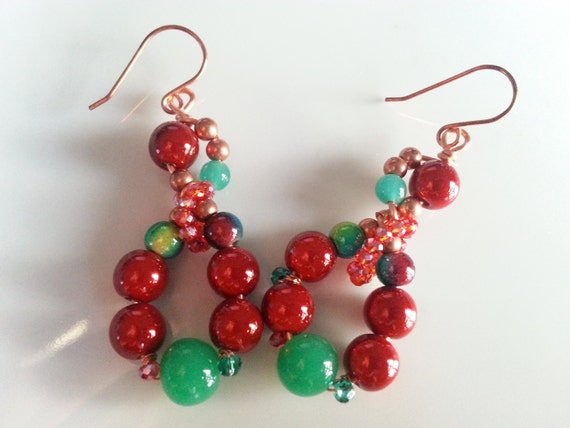 Source: www.spreesy.com
4 Festive Jewelry Gift Ideas Perfect For Christmas
Source: mexicansilverstore.com
tinassedona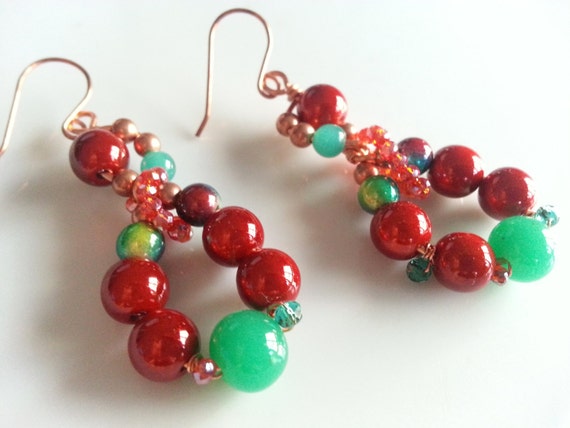 Source: www.spreesy.com
Festive Red Green Bracelet White Pearls Christmas Jewelry …
Source: www.artfire.com
tinassedona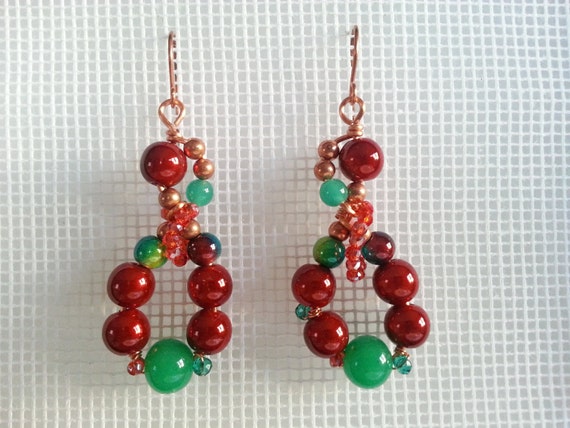 Source: www.spreesy.com
100 Advent Calendar Gift Ideas: Fillers for Men, Women and …
Source: www.tinselbells.com
Christmas earrings red pearl earrings festive earrings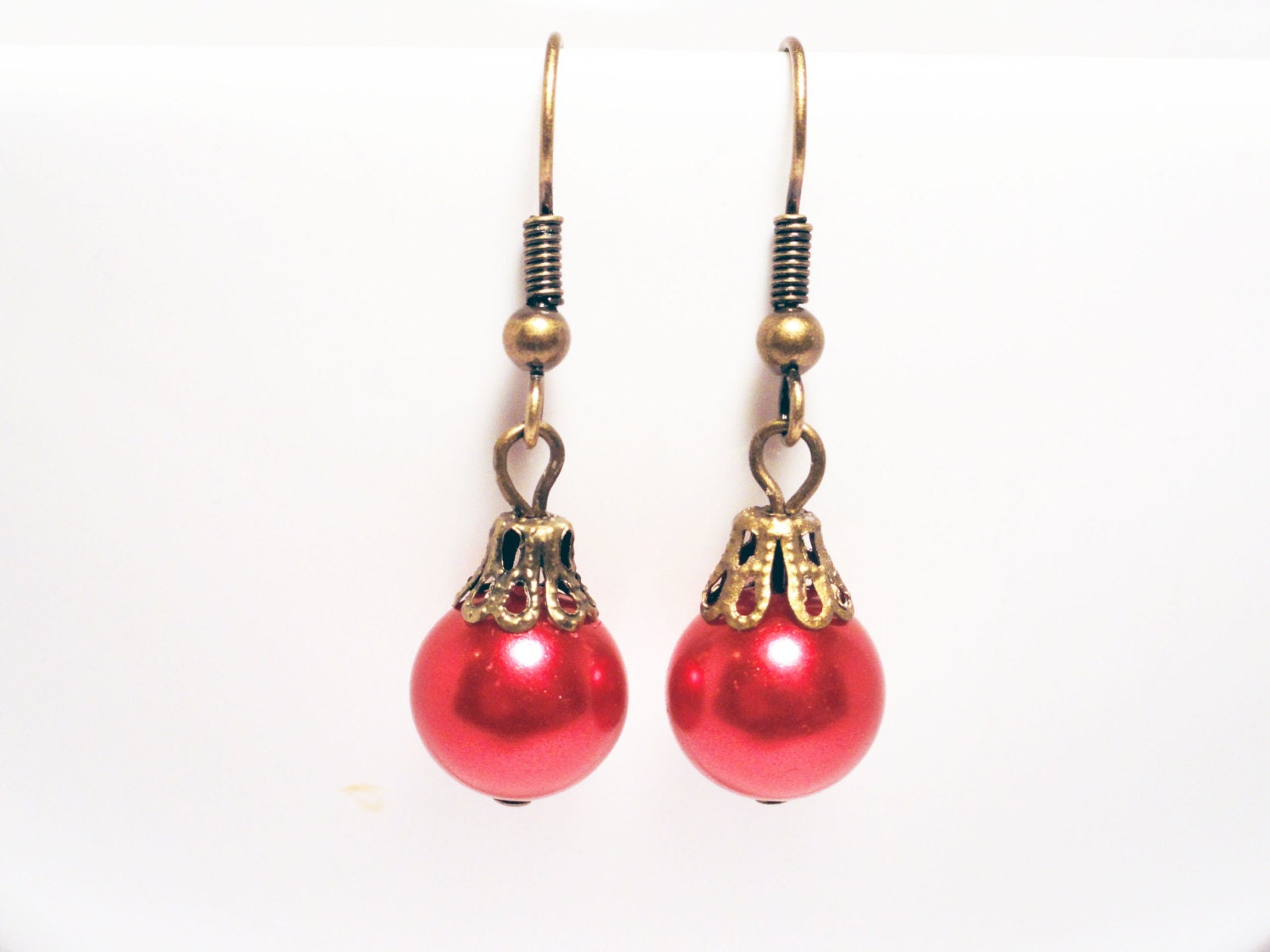 Source: www.etsy.com
Red Earrings Festive Holiday Earrings Glass Bead Earrings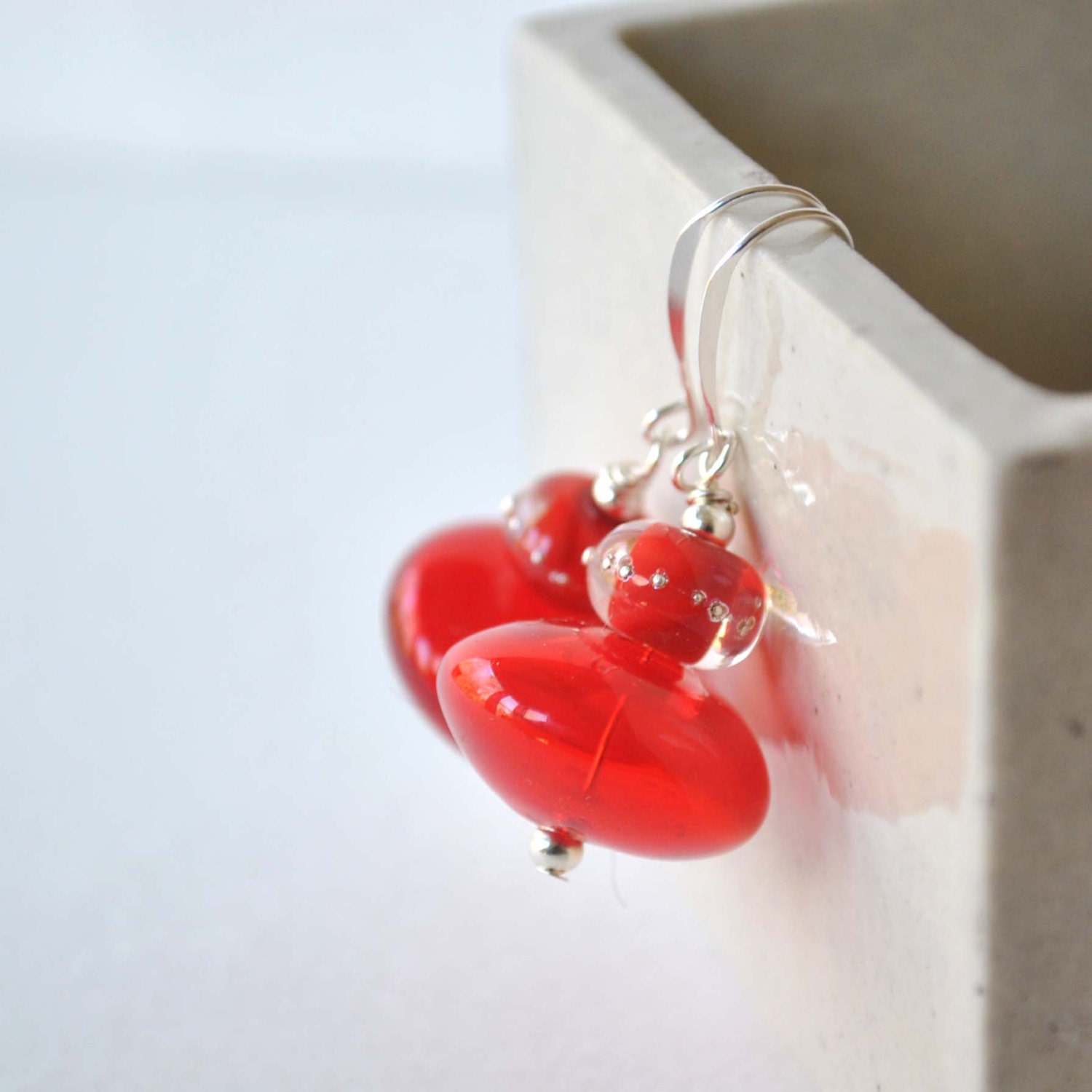 Source: www.etsy.com
Polymer clay red berry jewelry for Christmas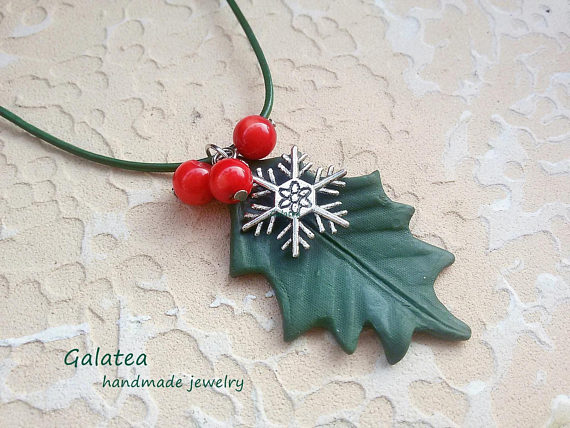 Source: www.fimodiy.com
Christmas Bell Hoop Earrings
Source: www.jodyshop.com
Earrings Beading Tutorial Holiday Wreath Beaded Pattern …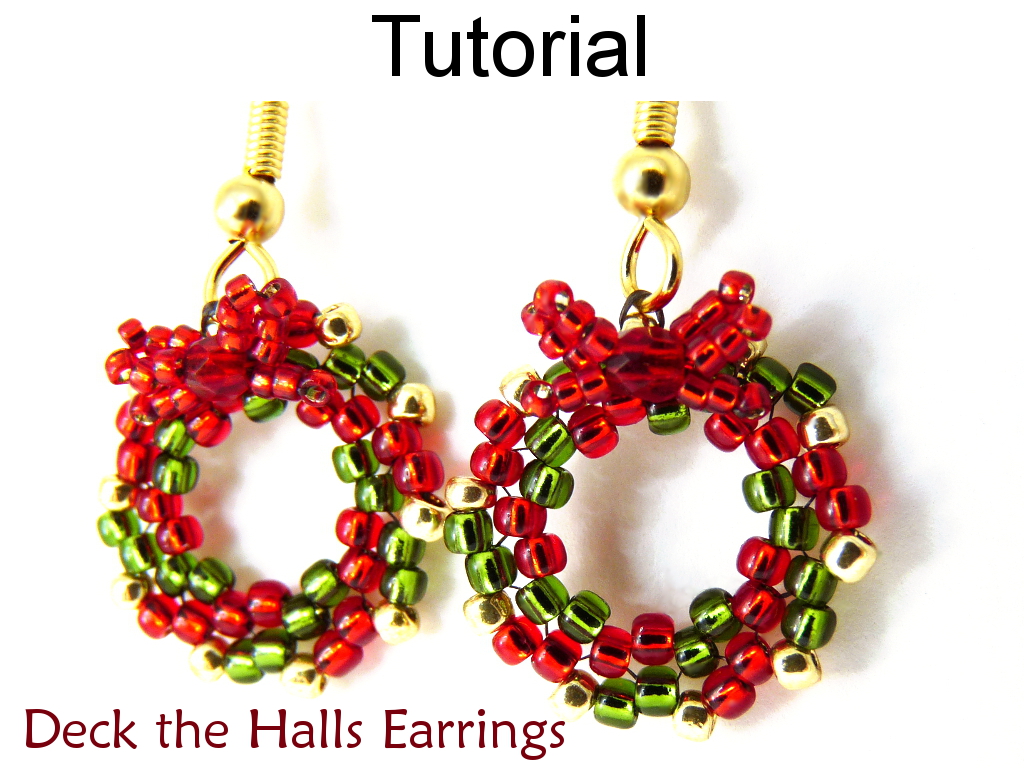 Source: www.luulla.com
Bittersweet Ridge Jewelry
Source: bittersweetridgejewelry.blogspot.com
tinassedona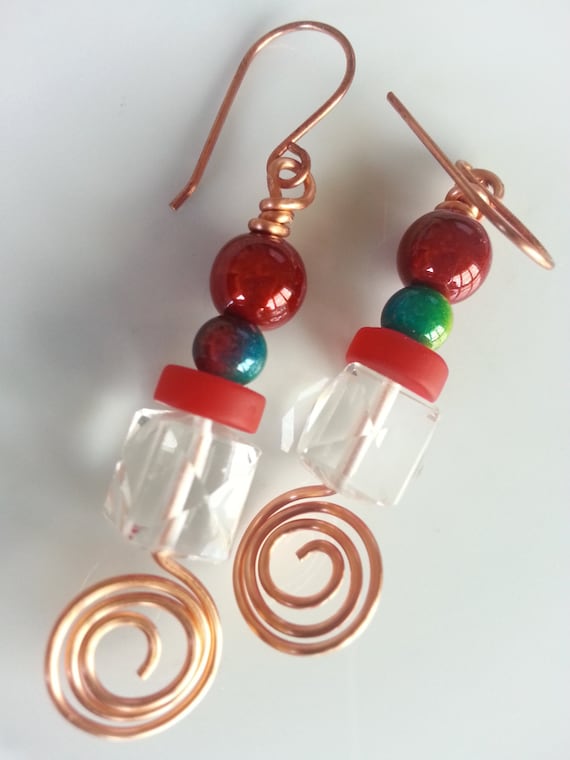 Source: www.spreesy.com
Adorable Christmas Tree Holiday Festive Crystal Rhinestone …
Source: www.alilang.com