Red gold, Rosé gold or purple gold – these are different names for reddish alloys of precious metal gold, which are in addition to the traditional yellow gold and the classic, elegant white gold of currently popular. For this, called pink gold is used in the English-speaking world.
In lifestyle they were highly praised magazines last year because of its fresh and gentle tone. But not only alone rose gold or Rose gold looks adorable, it unfolds its beauty ideal in combination with yellow gold or Platinum.
Also stars have already enhanced as Catherine Zeta-Jones, Kim Kardashian, or Blake Lively discovered the excitement of precious metal for themselves and so its popularity. But what is exactly behind red gold?
Red gold – a rather fancy goldfish
Who combines the typical yellow-golden glow not immediately named gold?
It's no wonder, after all, is the characteristic appearance of pure gold. Who look around but once in shop Windows or on the websites of jewellers, gets at the time not only yellow golden shimmering but also as silvery grey, seeing reddish or in rare cases even greenish gold.
The explanation for this is simple: because pure gold for jewelry-making is too soft, additional alloy partners are attached to this end him. This affect on its colours.
Typically fine gold with silver and copper alloy, but sometimes also other metals such as Palladium, zinc or aluminum are used.
Abides by the silver and copper content of the scale, so a shade is created, which looks similar to that of Feingold confusingly. A higher proportion of silver, white gold is created and a higher copper proportion the pink gold, this is about that.
The genesis and the colour spectrum of red gold
Yellow gold has long been the predominant alloy of precious metals and until the turn of the 19th century a further gold color in appearance appeared in Russia: the red gold.
In the course of time, the reddish Sheen found more and more lovers and gold could spread beyond the borders of his homeland across. From its original source, also the today common name Russians gold comes.
This original red gold is characterised by its high content of copper, who is responsible for a strong red color. While in Russia and Turkey remain deep and intense shades of red are in demand, especially a soft reddish colored yellow gold of large popularity enjoys in Germany. This hue called Rosé gold is created by mitigating the red copper color with the help of silver, as well as by a high content of fine gold. Rosé gold has a very discreet appearance and restrained than yellow gold.
Imaginative designs with various gold
Gold got to particular popularity in the 1920s, when the so-called Trinity ring in a new Tri-coloured jewellery design was developed.
In principle, this form of jewelry, which is composed of three together intricate rings, already when the Celts existed. A major innovation at the beginning of the 20th century, however, was that the three rings made of different alloys of gold were produced: yellow gold, white gold and rose gold.
The French poet and filmmaker Jean Cocteau had such a ring of Trinity and compared the different colors of enthusiasm with the colors of the Moon and the warm light at sunrise. But this famous piece of jewelry is just one example of the new design possibilities, which itself did on by pink gold.
The colored glitter of some precious stones such as rubies, red tourmalines , or Pink diamonds, for example, is beautifully accented by pink gold.
To detect red gold quality
Now a few tips on what you should look for red gold or Rosé gold when buying jewelry from in any case.
A very important criterion is that the red gold is solid and the color not only through a surface treatment is concluded. It is located in the trade, which is in reality only yellow gold with a reddish coating also rose gold. The color is limited only to a very thin layer. They slowly removed over the course of time, is including this metal to the fore and the piece of jewelry is an unsightly appearance. Here, so caution is advised.
Quality differences exist as well as solid red gold. As with all gold alloys, so is also in rose gold and Rosé gold one Hallmarking information about the fine gold content. 18 k Rosé gold is the highest quality – it has a fineness of 75% and distinguishes itself by its outstanding material properties.
The lower the share of gold and the higher the content of copper, the greater the danger that the jewel of ugly starts. This is because that copper tends to oxidize – this problem is not at a high enough fine gold content.
Rose gold at your online jewelry store RENESIM
We attach great value by RENÉSIM to offer only very high quality red gold or Rosé gold jewelry. It is characterized by its high purity equal to 75% and its finely graded colour.
About The overview of our diamond rings you can find many models in Rosé gold, also including gemstone rings and gemstone-earrings in this precious metal in the range.
If you have interest in a piece of jewelry made personally for you from pink gold, you can contact very much like us. Our trademark is that we respond to individual customer requirements. Tell us your ideas just obligation – we advise you: service@renesim.com.
Gallery
CIJ International Jewellery TRENDS & COLOURS
Source: www.cijintl.com
Rose Gold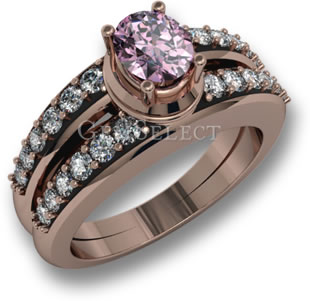 Source: www.gemselect.com
Rose Gold Tone Perforated Butterfly Hoop Huggie Earrings …
Source: www.ebay.com
87 best images about Stefan Hafner on Pinterest
Source: www.pinterest.com
Rose Gold hair
Source: stylenoted.com
Gorjana Graham Leather Triple Strand Wrap
Source: www.polyvore.com
Dusty Mauve hair color by Loreal Feria. Grunge 2018 …
Source: www.pinterest.com
Interior Design Trends: Copper
Source: interiorzine.com
Finishing Types Include Semi, Finished and Unfinished …
Source: www.pinterest.com
Rock Fierce Nails
Source: adpremmagray.wordpress.com
CIJ International Jewellery TRENDS & COLOURS
Source: www.cijintl.com
143 best jewellery images on Pinterest
Source: www.pinterest.com
Glitter Gold Wallpaper
Source: www.homebase.co.uk
Rose Gold Takes Fashion and Audio World by Storm …
Source: www.enostech.com
Gold Paint Bedroom Ideas
Source: www.frasesdeconquista.com
136 best Brunette Hair Colours images on Pinterest …
Source: www.pinterest.com
24K Gold-Nanocoated Fabrics from CNTECH Co.,Ltd., South …
Source: www.tradekorea.com
Wedding Color Trends 2015 – Jewel Tones
Source: www.tulleandchantilly.com
Waste bin colours on trend in 2014: Hailo committed to …
Source: www.hailo.de
Rose Gold Takes Fashion and Audio World by Storm …
Source: www.enostech.com